Donald Trump Daughter
---
Ivanka Trump
Donald Trump Daughter Ivanka Trump. All about this New York socialite, fashion model and businesswoman.
The second child and eldest daughter of Donald Trump and Ivana Trump, Ivanka Trump was born October 30, 1981. She graduated from the University of Pennsylvania Wharton School of Business in 2004 with a Bachelor of Science in Economics.
She recently started 'Ivanka Trump', a flagship jewelry retail store on Madison Avenue. She also serves at Trump Organization as Executive Vice President of Real Estate Development and Acquisitions.
Ivanka Trump Pictures
Picture of Ivanka Trump at a vanity fair party: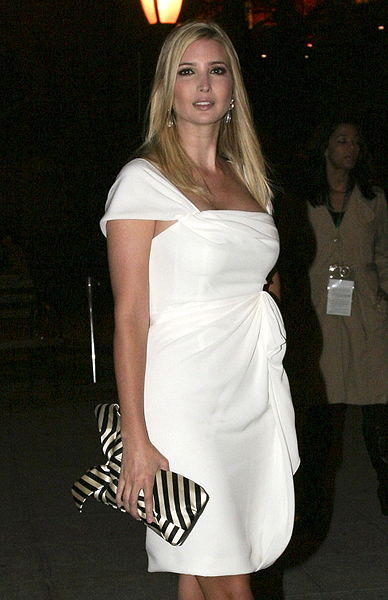 (Source: Rubenstein)
Ivanka Trump Media Appearances
Ivanka Trump has been featured on multiple magazines, including Forbes, Elle Mexico, Harper's Bazaar; she also ranked #89 in the Top 99 Women of 2007, #84 in 2008 on AskMen.com, and #83 in the 2007 Maxim Hot 100.
She has also been featured on The Tonight Show with Jay Leno, Late Show with David Letterman, Project Runway Season 3, Born Rich and Miss Teen USA.
---
Return from Trump Daughter to List of Billionaires
Return from Donald Trump Daughter to Financial Freedom and Passive Income Success Guide